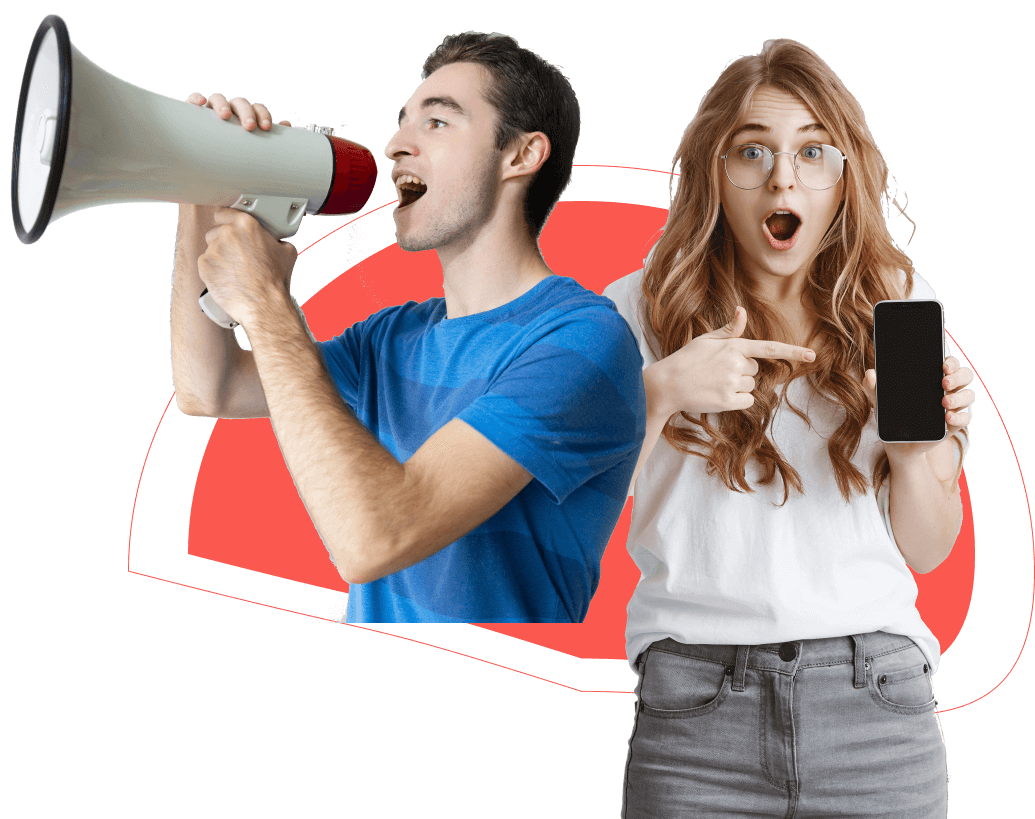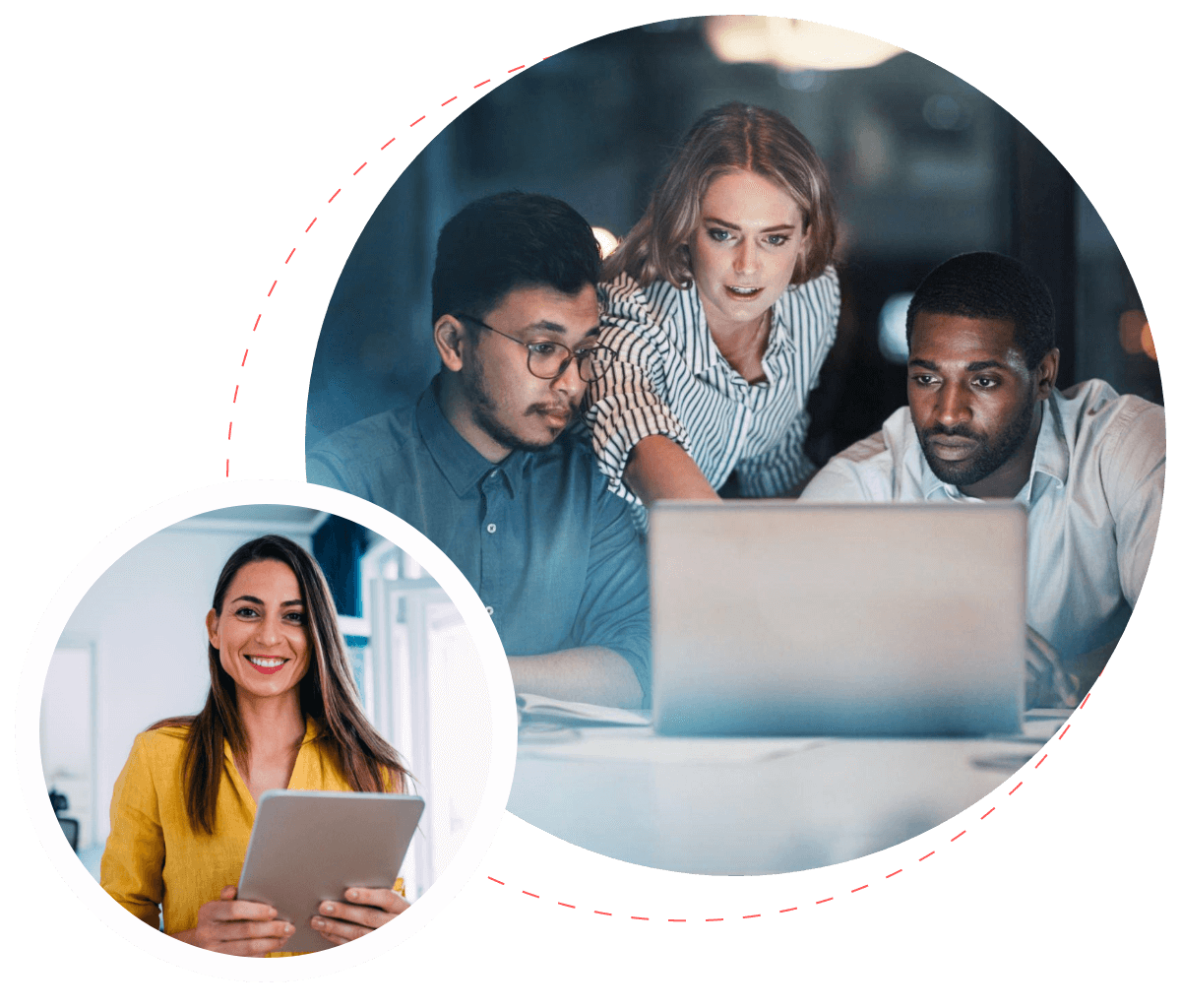 Allure Digital provides website design, optimization, maintenance, configuration, and other digital marketing services to businesses looking to expand into new markets. Our approach is to use data and analytics to help guide and improve marketing decisions and strategies. By looking at customer behavior, market trends, and how well a campaign did, we help clients make decisions that makes their marketing efforts as effective and efficient as possible. 
At Allure Digital, we've been helping our clients increase their sales and dominate their online presence since our founding in Brooklyn, New York, back in 2014. We believe in a sales-driven approach that is laser-focused on conversion. Our team of experts is dedicated to providing top-tier services that will take your business to new heights.
We offer the best services to meet your needs, such as web design and development, SEO services, social media marketing, graphic design, banner creation, content creation, and administrative support. Let Allure Digital use innovative digital solutions to help you reach your business goals and drive growth. Contact us today to learn more about how we can help your business thrive in the digital age.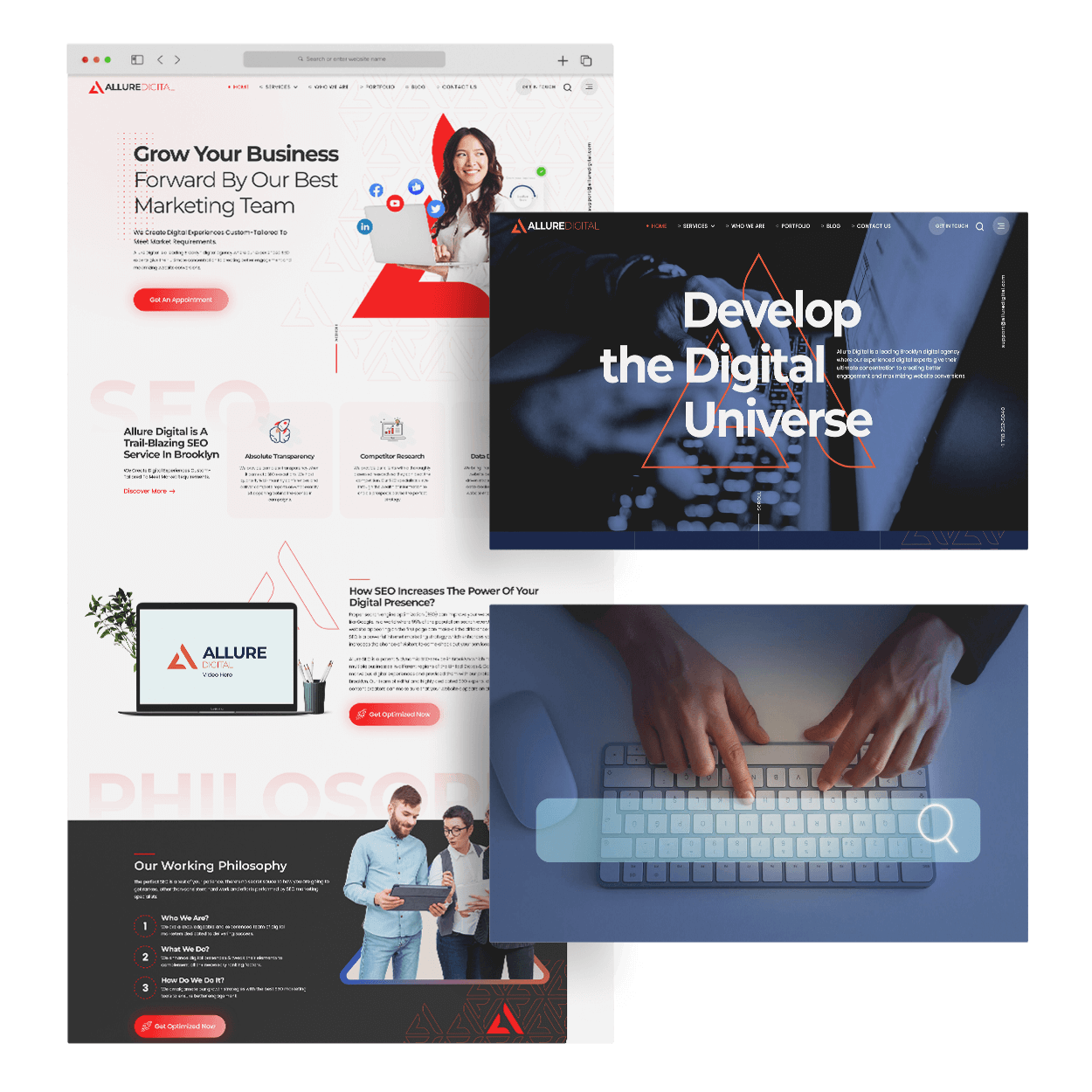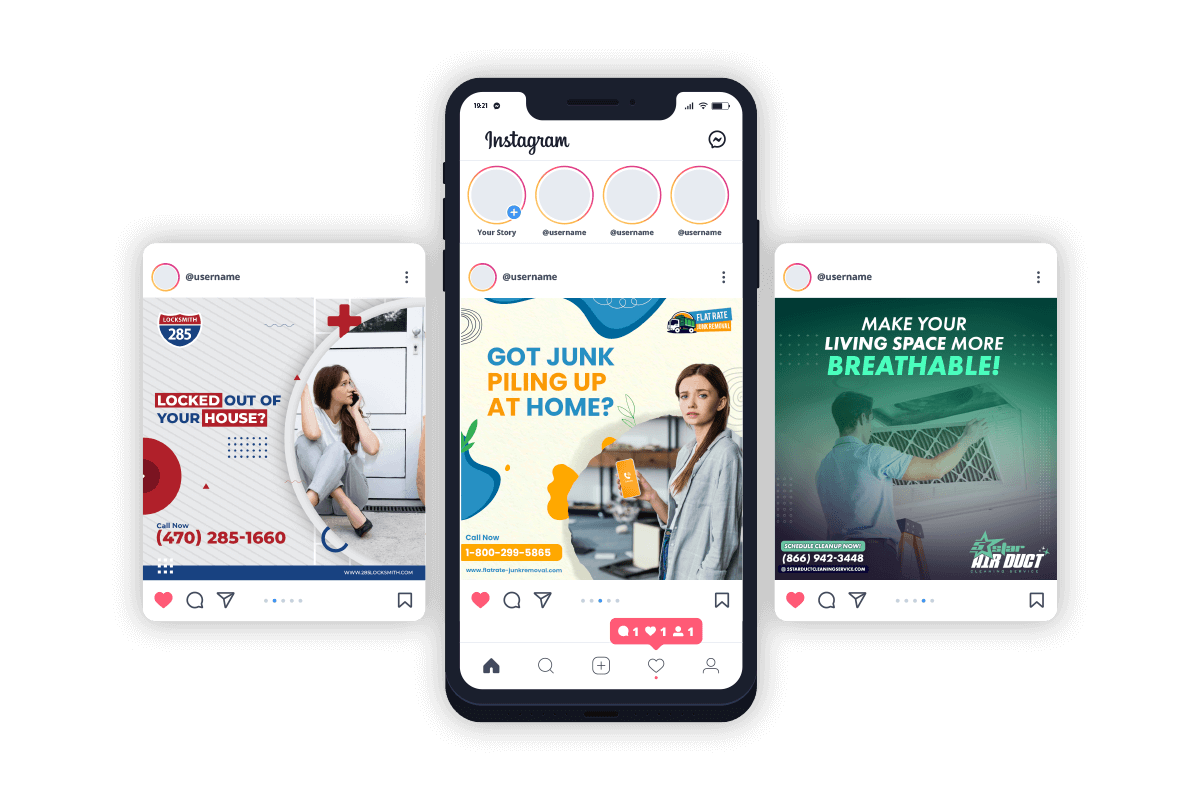 Allure Digital provides digital services such as graphic design, copywriting, and domain hosting that your company needs to run a fully functional website. We also offer online marketing solutions including AdWords, PPC, and top SEO results to get your business noticed by the right people. As a client, you have the option of selecting all or only the services you require.
Software Development
54 %
Allure Digital works with experts in each field to make the most of our efforts. The result is a polished product that your company can be proud to offer to customers.
Years of Experience in Action
Professionals Joined Forces
Working with existing clients has allowed us to gain a better understanding of many aspects that are needed in the different industries we serve. We take pride in making our customers happy and providing them with the web services they require to grow their businesses. We provide cost-effective options for new companies looking to expand their digital footprint.
What Our Client Say About Us